Preferences
To make good use of MediasShare Video Downloader You'd better set up MediasShare Video Downloader prior to the use. You can set all the preferences when you firstly launch MediasShare Video Downloader and change them from Menu > Preferences.
General Preferences
On the General tab of the preferences, you can set the 3 items below: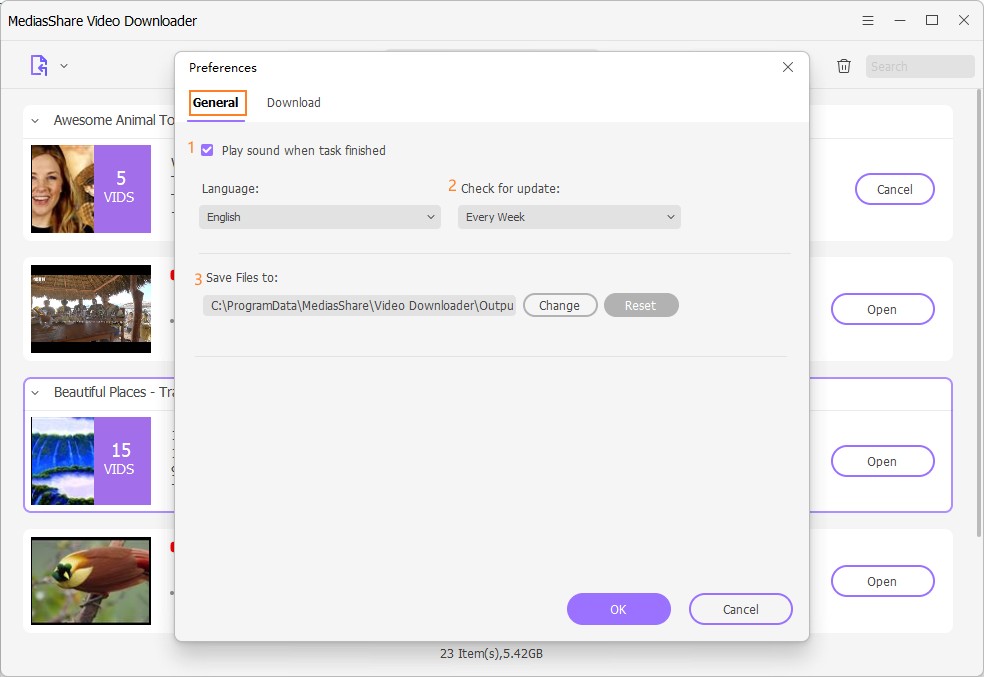 1. Set the sound reminder. If you want to have a sound reminder when your task is finished, keep the checked option by default; if you don't want the sound, just disable the option.
2. Set Check for updates automatically. To update the app automatically, you're enabled to set the frequency to check the update version.
3. You can change the saved location for your output files, by clicking the Change button.
Download Preferences
On the Download tab of the preferences, you can manage how to download files.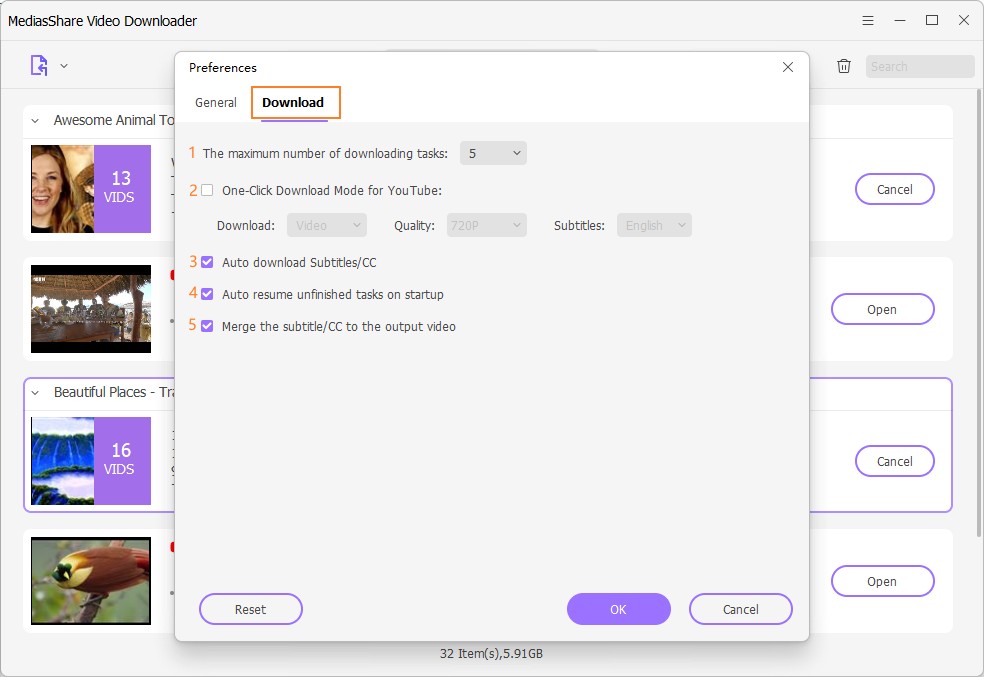 1. Set the maximum quantity of downloading tasks. You can change the number from 1 to 8 for simultaneous download; by default, it's 5 tasks.
2. Set One-Click Download Mode for YouTube. You can enable the option and then set the download format (video or audio), quality (2160P, 1440P, 1080P, 720P, 480P, 360P, 240P for video, or 320Kpbs, 256Kpbs, 128Kpbs for audio), subtitle language (English by default). After that, you will download YouTube videos with these preset parameters.
Alternatively, you can turn off the option. When you download every YouTube video, a pop-up window will appear, asking you to set up the parameters as below.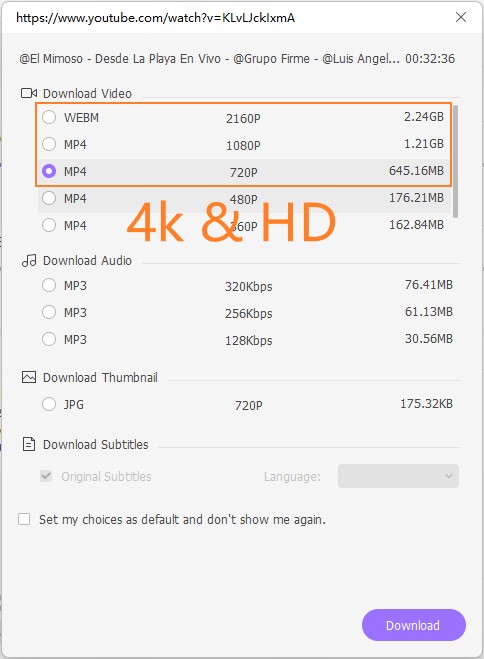 3. Set Auto download YouTube playlist subtitles/CC. Check this option; the YouTube video subtitles will be downloaded together with the video.
4. Set Automatically resume unfinished tasks on startup. Check this option; the unfinished download tasks will resume as soon as you open MediasShare Video Downloader.
5. Set Merge the subtitle/CC to the output video. You can enable this option to integrate your subtitles into the video.
6. Click the Reset button at the bottom-left corner to reset all the Download settings to be the factory settings. And click the OK button to keep your settings.