The Best YouTube MP4 Converter 2021
Part 1. Why need YouTube MP4 converter
YoutTube videos are great. They are highly shareable and a fantastic way to view information and entertainment online. Saving YouTube videos to watch later on your phone, however, can be a very difficult task. If you want to download high-quality audio and video, you need to have the right YouTube downloader as well as a high-quality MP4 converter to make sure that all of the files are compatible with your phone.
Part 2. Top 4 Paid and Free YouTube MP4 Converters
The ideal program makes it super easy to download and convert these files into any file type that will be compatible with your android, windows, or Apple-based phone. Our team has researched for you to find two paid downloader/converter programs and two free video download/converter programs that you can use to rip videos off YouTube and transfer them to your phone forever.
1. MediasShare Video Downloader
This first paid option is really fast and easy to use. This version of Video Downloader can manage downloads as well as convert file types on windows into MP3, MP4, and a variety of other mobile compatible videos. It is download function is handy and very strong, the video output quality is much stronger than some of the free or paid options. No matter you will be doing mass video downloading regularly or doing other video conversion works, this should be the best-paid video downloader.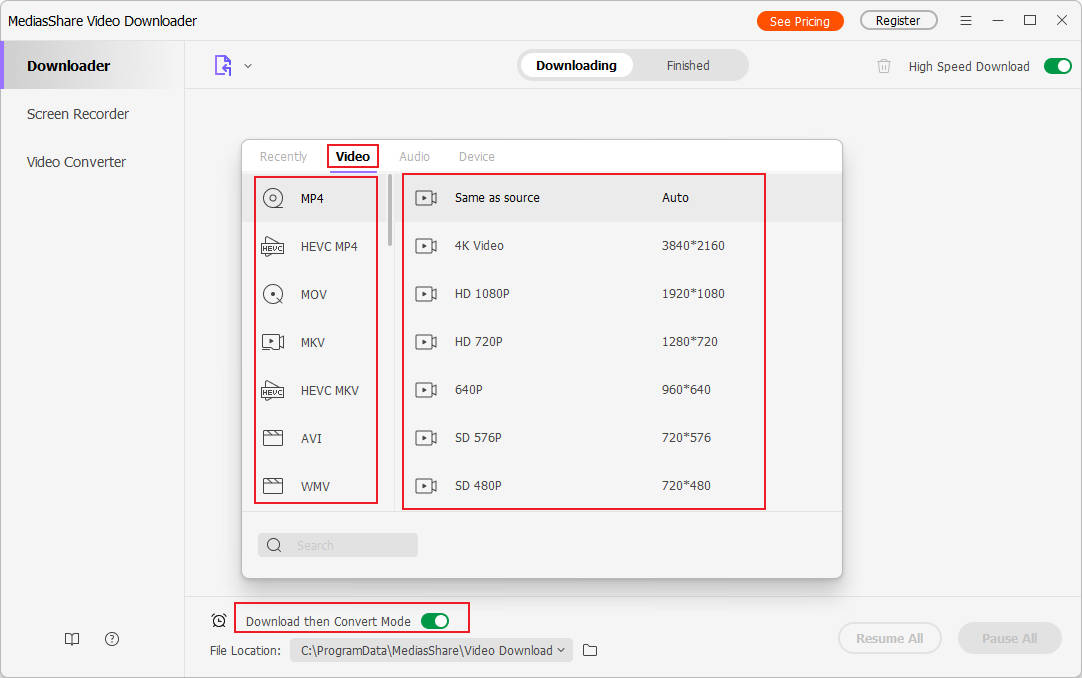 2. Get FLV
This tool allows you to download videos not only from YouTube but major providers like Fox, Mtv, Hulu and Netflix. Get FLV is a windows only program with a license fee of $59.95. If you want the confidence of being able to rip live video/video files no matter where they are hosted, this could be the best option for you. The only problem is that they can only output to FLV files, so you may need VLC or a converter to play the downloads. The application comes with a utility to edit/repair FLV files too, making the license code a real value.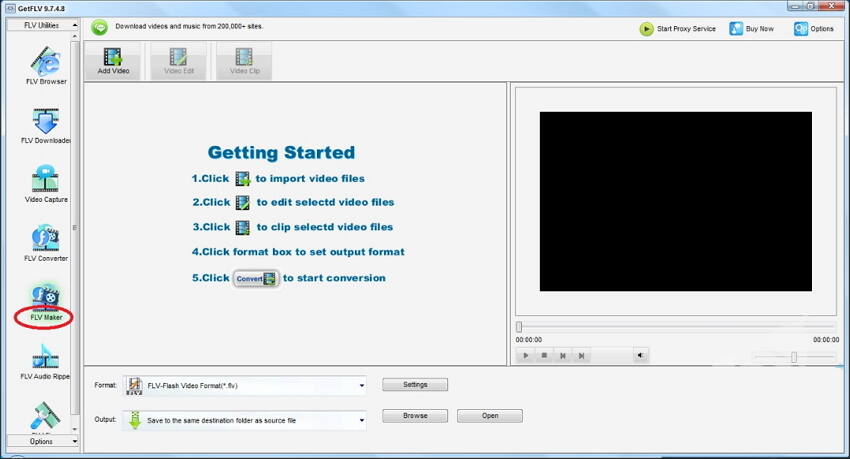 3. Freemake Video Downloader
This is another free downloader/converter for windows programs that's very similar to Winx. It captures high-quality but certainly doesn't allow users to capture videos in their native quality at up to 8k resolution. The user does have access to a few different conversion/saving options for resolution and quality but not to the same degree as WinX. The program also tends to crash when users attempt streaming video captures.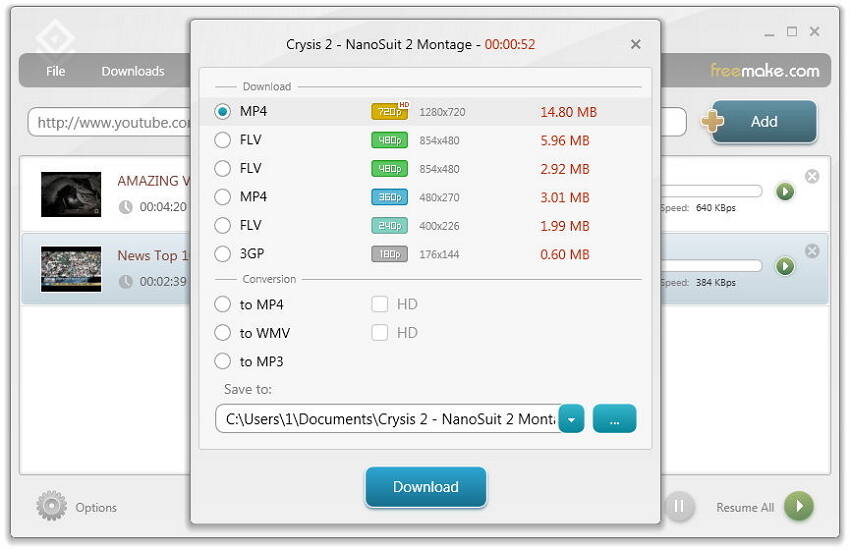 4. Handbrake
For a simple mobile video converter that is available on all platforms, Handbrake fits the bill. This program makes it simple to download videos and then convert them for iPhone format, Ipad, and any other mobile device. It can also quickly convert video to audio in full HD sound if you need to rip MP3's. The best part about Handbrake is its mass compatibility across Linux, Windows and Mac, but it doesn't feature the same quality or features as WinX.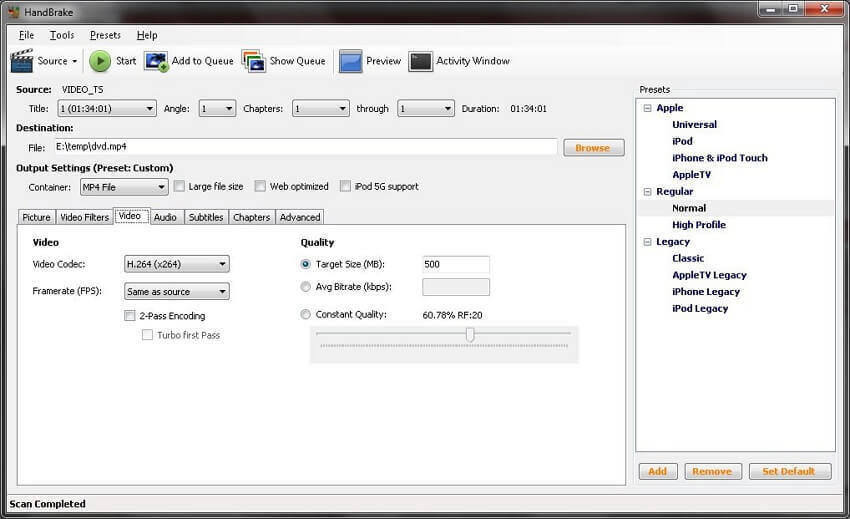 Part 3. Conclusion: Which is the Best
Overall, if you are looking for a YouTube/MP4 converter that is tested and true, you should consider MediasShare Video Downloader. For the small license fee, you can enjoy ad-free functions, customize your output options, get HD quality video and audio as well as save time in downloads. This program performs flawlessly and is perfect for users who regularly want to rip videos from YouTube and convert them to MP4 for use with mobile devices.