6 Free MP4 to AVI Converters for Windows in 2021
MP4 and AVI are two of the most popular file formats used to store a PC or smartphone video file. While both these formats are great, there are many situations where a user would want to convert MP4 videos to the AVI format. This usually happens when the installed media player does not support MP4 format, and the user is left with no other option but to convert the file to AVI to play the video. If you're also stuck in a similar situation, there's no secret that you must be looking for a reliable and free MP4 to AVI converter. To make your hunting job easier, we've put together a list of 6 best MP4 to AVI video converters that'll help you instantly convert MP4 to AVI and vice versa. So, without any further ado, let's dive into the list.
Part 1. Top 6 Free and Online MP4 to AVI
1. Any Video Converter
The name alone should give you an idea of what this converter offers. Not only is Any Video Converter entirely free for use, but it gives you the ability to work with dozens of different video formats. To be sure, it supports MP4 to AVI conversion quite nicely. The only real downside to this program is the conversion times. More often than not, you're going to wish things were moving just a little bit faster. Available for both Windows and Mac.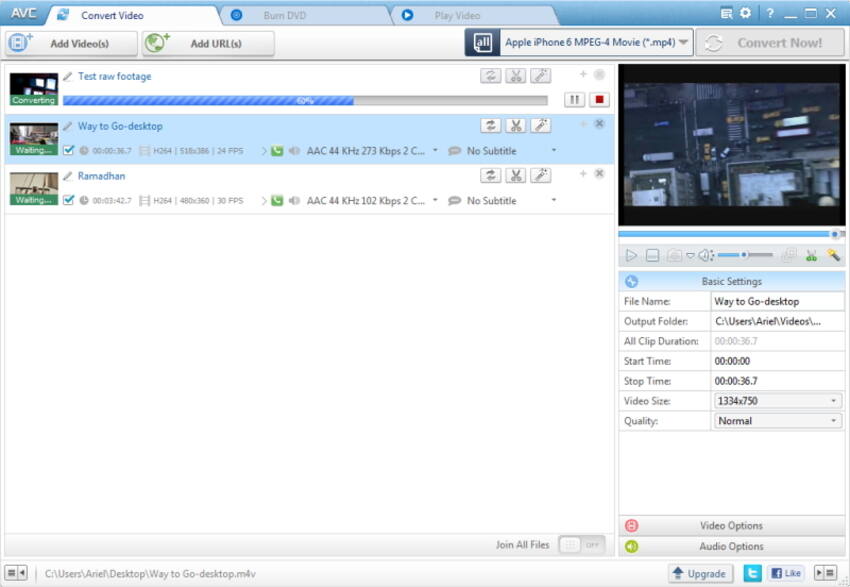 2. Freemake Video Converter
When it comes to free converters that deliver solid user experience, you're going to be disappointed a fair bit. That won't be the case with Freemake Video Converter. You can download videos from a range of websites, and you will be satisfied with the variety of conversion possibilities that you can explore. Available for Windows.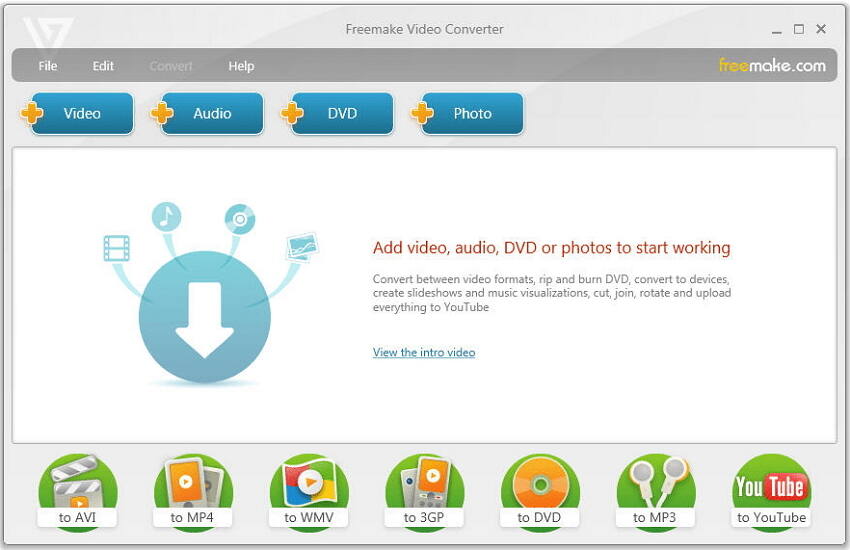 3. Cloud Convert - Convert MP4 to AVI Free Online
This cloud-based conversion option is worth considering, particularly if you are that dead-set against downloading. However, keep in mind that it can be a bit sluggish and slightly confusing for first-timers.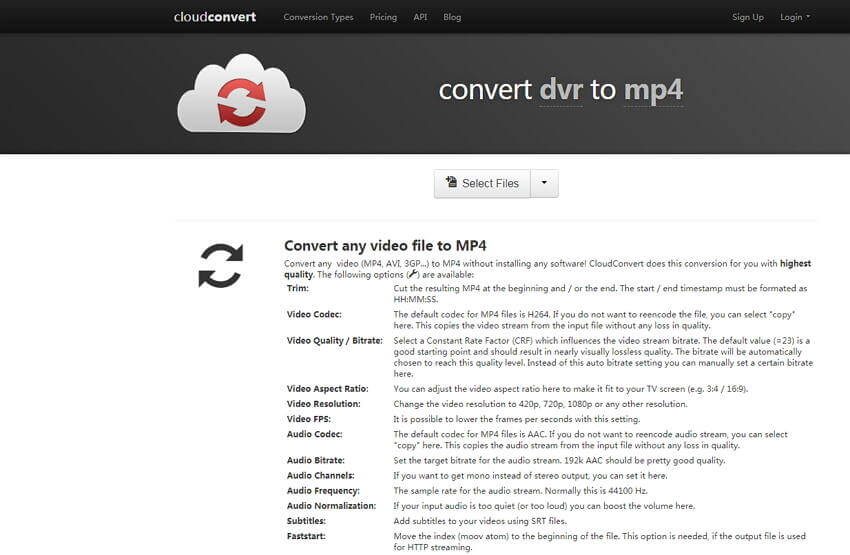 4. Convert files
Convert Files is also a reliable option as the free MP4 to AVI converter with a comparatively less fancy interface if you're looking for an online video converter. The tool offers a pretty straightforward user interface, which means you'll convert the files without any hassle. It also supports a wide variety of video formats, making it easier to choose the desired output format.
The best part about Convert Files is that you get an option to receive the output video download link to your email. It means you can convert the file on your laptop and download it on another device like your smartphone.

5. Online-Convert
Online-Convert is a free MP4 to AVI converter specifically tailored to convert video files to AVI format. It means you can simply add your mp4 file and press the convert button. There's no need to go through the list of output formats and choose AVI manually. The tool offers different ways to upload a video file.
For instance, you can either use the drag-and-drop feature or directly paste the video link. There's also an option to directly add the file from cloud storage services like Dropbox and Google Drive, giving you plenty of options to add the file. Once you've added the file, simply press the "Start Conversion" button to convert it to AVI.

6. Handbrake
Handbrake has been around for a little while now. It isn't hard to see why users continue to flock to it, as Handbrake offers various options. Furthermore, the converter is straightforward to use, particularly when you want to convert MP4 to AVI. Available for both Windows and Mac.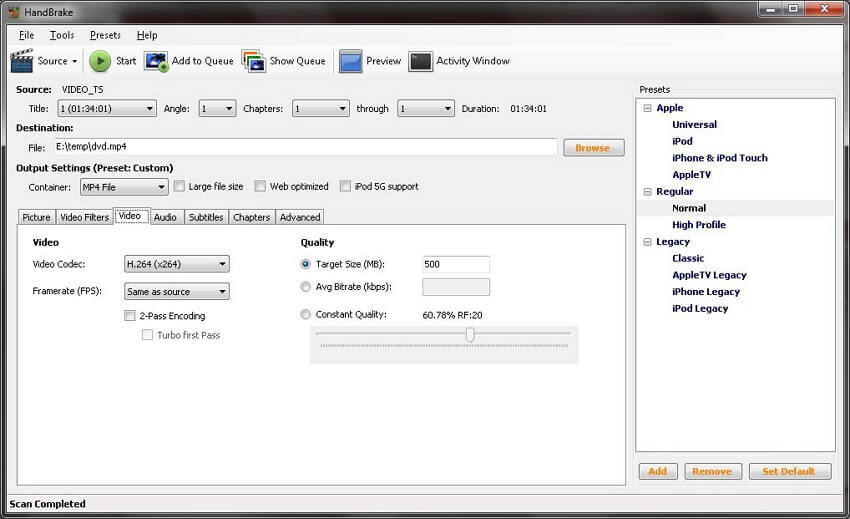 Part 2. Best Alternative to Free MP4 to AVI Converter
As we all know, free converters always have watermarks or other limitations on your converted file, such as the slow converting speed and the low output quality. So iShareSoftware Video Converter remains at the very top of our list. This is a video converter that is not only incredibly easy to use, but it is also one of the most elaborate programs for converting MP4 to AVI that you could ever find. The program makes it easy to convert MP4 into AVI and other 500+ video formats within three simple steps and without losing quality. It also offers a great feature of editing videos; when you want to upload your MP4 video to YouTube, you can take advantage of this complete video toolbox to get the work done in easy steps.
Conclusion
A free MP4 to AVI converter would be extremely helpful when you want to convert 1-2 videos and go on with your day. With an easily navigable interface and less clutter, you'll convert the videos to AVI without any hassle. So, go through the above list and choose the right video converter as your requirements.