Best MP4 To WMA Converter: How to Convert MP4 to WMA Easily
The most straightforward and common reason for converting MP4 to WMA is the requirement of only the audio part of the MP4 file. There is no harm in keeping the audio files in MP4 format, but such files will occupy more space as there is a video as well as audio content. In case if the number of files is small, you can keep them in MP4 format, but what is there is a huge collection of files. Keeping files in MP4 format in such situations will not only reserve space but may create hassles as well. Moreover, there are players that cannot run these MP4 files. In all such situations, the best solution is to convert MP4 to WMA format.
Best way to MP4 to WMA Converter
MediasShare Video Converter is professional software to MP4 to WMA. This superfast desktop software is available for Windows and allows file conversion between more than 1000 formats, including the latest ones like 4K and VR. With 30 times faster speed, editing tools, media streaming, and others, which make it the best in its category.
Steps to Convert MP4 to WMA with MediasShare Video Converter:
Step 1 Launch MediasShare Video Converter and add an MP4 file.
Download, install, and launch MediasShare Video Converter on your PC. On the main software interface, under the Video Converter tab, click Add Files and browse for the desired MP4 file on your PC and add them to the converter. You can add multiple MP4 files if you need it as the batch conversion is allowed.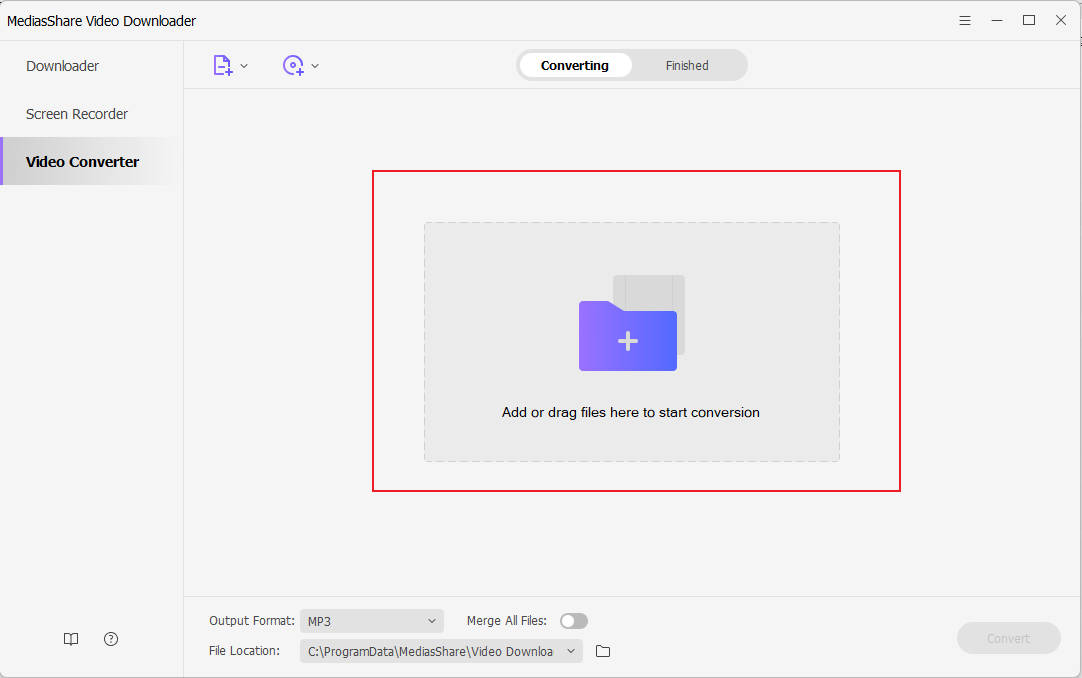 Step 2 Select WMA as the output format.
Once the MP4 file is added, select WMA and its quality from the Setting option.
Step 3 Convert MP4 files to WMA. Finally, click the Convert button to start the MP4 to WMA process.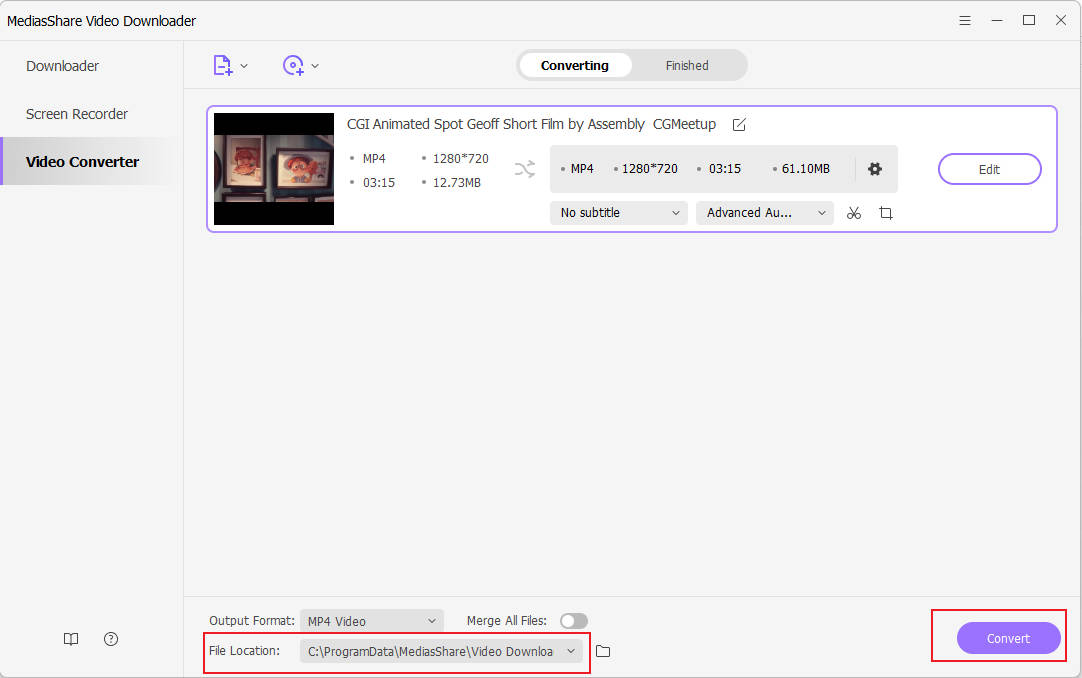 With the above 3 simple steps, your MP4 file will be quickly converted to WMA format.
What is the WMA format?
Developed by Microsoft, WMA (Windows Media Audio) is the series of audio codecs along with audio coding formats. In simple terms, it can be referred to as the file extension that is used with Windows Media Player. WMA audio data compression technology helps to have good quality audio files with a smaller size. There are four distinct codecs in WMA, and the format is conceived as the competitor to the popular MP3 and RealAudio codecs.
What is the MP4 file format?
MP4 (MPEG-4 Part 14) is a container file format that is capable of storing video, audio, images, and subtitles in a single file. The file format is popular for streaming the content over the net, owing to its data compression algorithm that offers small file size with good quality, MP4 can be termed a universal format as it is compatible with almost all video and portable players.